Cory J. Fragoso-Gram
Artistic Director, MFA
Read More
Cory J Fragoso-Gram began his dance training at the preprofessional academy Canton Ballet, in Canton, OH, under the directorship of Cassandra Crowley: There he was notably given the rare opportunity of intense study in pointework, an area of the art form unique to few male dancers. Training progressively, Mr. Cory also studied with Pittsburgh Ballet Theater School; danced on scholarship at The School of American Ballet at Lincoln Center in New York City; and graduated high school from The Harid Conservatory, the prestigious arts institution in Boca Raton, FL. After receiving a full four-year scholarship to Butler University in Indianapolis, IN, he graduated with a Bachelor of Arts.
Having already performed in the corps de ballet of Indianapolis's premier ballet company, Ballet International, Mr. Cory was scouted in 2000 by Dayton Ballet and began his professional career. In Dayton, he performed leading roles in ballets by renowned choreographers and directors Luis Fuente, Steven Mills, Septime Webber, Robert Joffrey, Dermont Burke, Mark Diamond, and Jeffery Graham-Hughes.
Mr. Cory left his professional career in the fall of 2004 after receiving a full stipend scholarship to the M.F.A. program at University of Arizona's School of Dance. There he continued to develop his teaching and choreographic skill while performing leading roles in masterworks by George Balanchine, Ben Stevenson, Melissa Lowe, Paul Sanasardo, James Clouser, and Jory Hancock.
After graduating with his Masters of Fine Arts in 2007, Mr. Cory took up a directorship position at Dance Makers Studio in Yuma, Arizona, and in 2008 resumed his professional career with Ballet Tucson under the directorship of Mary Beth Cabana. In 2010 he left the company to take an adjunct faculty position with Pima Community College, where he continued to instruct dance technique classes in ballet, modern, jazz and dance conditioning until 2012. He has continued dancing as a guest artist with Art.If.Act Dance Project, a contemporary ballet company in Tucson, and Ballet Tucson.
Mr. Cory has trained extensively in the pedagogical art of dance and has been practicing as an instructor since 2001. He has thoroughly enjoyed working through Tucson and Phoenix with the students and families since 2004, and looks forward to sharing his knowledge, passion and love for the arts with you at BC Dance.
Mr. Cory has trained extensively in the pedagogical art of dance and has been practicing as an instructor since 2001. He has thoroughly enjoyed working through Tucson and Phoenix with the students and families since 2004.Cory J. Fragoso-Gram
Norman Walker
Modern Teacher Choreographer
Read More
Renowned teacher, choreographer, and arts administrator, Mr. Walker studied Dance with Gertrude Shurr, May O'Donnell, Martha Graham, Robert Joffrey, Valentina Pereyslavic, Nala Najan, and many others. He has taught for the O'Donnell-Shurr Studio, Bathsheba and Bat-Dor Companies, New Zealand School of Dance, Ballet Philippines, H. S. Of Performing Arts in NYC, Utah State Univ., Butler University, and was Chair of Performing Arts at Adelphi University. He has taught all over the world. Mr. Walker was Artistic Director of Jacob's Pillow Dance Festival and School, was chosen as Dancer of the Month for Dance Magazine, is listed in Who's Who Among America's Teachers, and in Who's Who in America.
As a dancer he was the lead dancer in his own company and with May O'Donnell Dance Company. He has appeared or was guest artist with Yurok and Guest Artists, Pearl Lang and Company, Pauline Koner and Company, Boston Ballet, Ballet Philippines, among others.
Mr. Walker and his partner, Cora Cahan, have appeared as Guest Artists with the Shreveport Symphony, the New Orleans Symphony, and the New York Philharmonic Symphony. He has restaged several works of Ted Shawn for a number of companies as well as dancing Shawn's roles.
As a choreographer of over 245 ballets and modern dance pieces, from major solos to full-evening works he has created works for such companies as Norman Walker Dance Company, Joffrey Ballet, Harkness Ballet, Ballet Philippines, Bathsheba and Bat-Dor Companies, Boston Ballet, Dance Kaleidoscope, Adelphi Dance Theatre, Dennis Wayne's Dancers, National Ballet of China, and many more internationally.
Lauryn Manning
Competitive Coordinator
Read More
Lauryn Manning began her dance training at the age of 9 at Showbiz Kidz Danz in Tucson, Arizona.  She began competing at the age of 10 and began attending a variety of conventions at the age of 11.  She subsequently trained at a Tucson Dance Company and Tucson Dance Academy.  During this time, she trained in a variety of styles of dance including Jazz, Hip Hop, Lyrical, Contemporary, Ballet, Acro, Tap, Ballroom, Musical Theater, and Pom.
Throughout her dance career, she has taught many styles of dance in all levels.  She has a love for children and is compassionate about passing on all that she has learned through her years of dance.
She also was a part of her high school dance company for 4 years.  She went on to be a part of the Grand Canyon University Dancers for 4 years where she served in several supporting positions ending with Captain during her senior year.  Most recently, she graduated from Grand Canyon University with a Bachelor's Degree in Exercise Science with an Emphasis on Health Education in April 2017.
Rebekah Belanger
Modern Dance | Pilates
Read More
Becky Belanger began her dancer training at Dance Theater West in Phoenix, AZ. There she fell in love with the Artform and developed a strong foundation in both ballet and modern dance.
She attended high school New School for the Arts, a performing arts charter school in Scottsdale, AZ. The she was offered a scholarship to study abroad at the prestigious Newtown High School for the Performing Arts in Sydney, Australia. Becky then attended the University of Philadelphia in Pennsylvania on scholarship and received her BFA in modern dance performance. She also holds a professional dance diploma from the Laban Center in London, England.
After years of dancing professionally, Becky moved to Tucson and attended the University of Arizona, where she received her MFA in dance performance.
Lorin Mathis
Classical Ballet
Read More
Born in Holland and raised in Minneapolis, Lorin Mathis began his training at Ballet Arts Minnesota before attending year round programs at North Carolina School of the Arts and San Francisco Ballet School. He supplemented his training with summer intensives at Pacific Northwest Ballet and San Francisco Ballet.
Professionally danced with San Francisco Ballet, Alberta Ballet, Boston Ballet, and Pennsylvania Ballet performing numerous lead roles with world-reknown choreographers. National and International touring has allowed him to perform in the United States, Canada, China, London, Ireland, and throughout Spain.
Recently retiring from dancing in 2016, his teaching experience includes classes with Pennsylvania Ballet School, Artifact Dance Project, Saint Paul Ballet, Kaatsbaan Extreme Ballet summer intensive, Ballet Royale, Twin Cities Ballet of Minnesota, and the University of Arizona.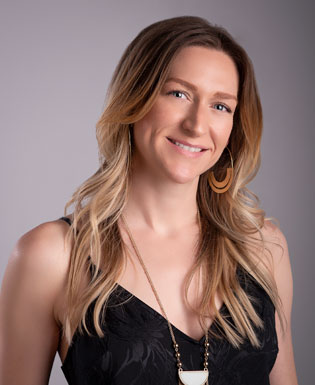 Shelly Hawkins
Contemporary Dance
Read More
Shelly Hawkins is a graduate of the University of Arizona School of Dance MFA program and the Founder and Artist Director of Hawkinsdance, a non-profit contemporary dance performance company in Tucson. She has danced professionally for Royal Caribbean Cruise Lines and Artifact Dance Project and brings 20 years of teaching experience to BC dance.
Hawkins was the recipient of the Outstanding Graduate Teaching Assistant Award for the UA College of Fine Arts. Her choreographic style is athletic and expressive and is influenced by Giordano Jazz and Lewitzky modern techniques. Visit www.hawkinsdance.org to learn more about her work.
Carly Puffenbarger
Rhythm Coordinator
Read More
Carly Puffenbarger is the BC Rhythm Company Coordinator for tap and all tap classes at BC Dance.  Carly started competitive at the age of five years old. She has studied in all genres of dance but her true passion was always the are of tap. At BC Dance she finally realized that her dreams of tapping professionally were within reach under the right masterful teachers. At the age 13 Miss Puffenbarge was the first student to join the Teaching Assistant at the conservatory. She did not just excel but flourished in the program and soon became one of the teaching faculty several years later.
She has had the professional opportunity to perform with Sole Talk Youth Tap Company in Los Angeles, Califormia to train with the world renowned ,all female performance troupe, The Syncopated Ladies , founded by Chloe and Maud Arnold. Training with the Syncopated Ladies has been the opportunity of a lifetime for her and she continues growing her knowledge of tap each month. Carly has also had the opportunity to study with Sarah Reich at Tap Music Project in the summer of 2019. She learned how to expand on her knowledge of dance by learning how to intertwine music and dance in the most beautiful ways. What she loves most about these experiences is not only how much they influence her dancing, but grant her the opportunity to share this knowledge with what to her students. Carly looks forward to the coming year at BC Dance enriching the young artists in the arts and taking the dance genre of tap to new heights.
Abigail Kariolich
Crew Coordinator
Read More
Abigail was a natural mover and began dancing at the age of 2. She trained in ballet, tap, jazz, lyrical, contemporary, acrobatics, and hip-hop. She has performed on the BCDC Competitive Companies and where she has won many awards, titles and scholarships regionally and nationally. She interned at BC Dance through collaborative a high school program training as a teacher and choreographer. Abigail started in the fall of 2019 as the BCrew Company Coordinator, the competitive hip-hop division of the conservatory. She is an assistant to Diamonds & Co under Miss Lauryn. She adores working with children of all ages and looks forward to working with your little dancer.
Celia Cartwright
Yoga | Pilates
Read More
Celia Cartwright has a B.A. Psychology University of  Massachusetts Boston, National Academy of Sports Medicine Certification, 600 Level Aura Wellness Yoga Certification, Athletics and Fitness Association of America Certification,  Olympic Body Pump Les Mills program Certification, Cardio Dance LA Fitness, Latin Heat, Ballet, Tap, Jazz, Acrobatics, Gymnastics Academy of Boston Coach, YMCA recreational Gymnastics Coach Certification, Pilates, Martial Arts, and Boot Camp Training Certifications.
Brianna Bishop
Dance
Read More
Brianna Bishop grew up in Tucson, Arizona where she trained for 14 years at a studio. In addition to dancing competitively, Brianna participated in her high school's dance team and won 4th in the nation at UDA her senior year. She relocated to Scottsdale in order to attend Arizona State University as a psychology major. While at ASU, Brianna danced for the ASU Spirit Squad. Currently, Brianna is in her third year dancing with EPIK Dance Company and Halo Movement Collective in Arizona. She specializes in jazz, contemporary, and ballet and enjoys teaching young dancers how to follow in her footsteps!
Katie Wing
Dance
Read More
Katie Wing is a recent graduate of both Catalina Foothills High School and BC Dance. In the fall of 2019, Katie will begin her college education at the University of Arizona where she will major in Biomedical Science and take college level dance classes within the university dance program.
Katie began her dance training at the age of 6, and began training at BC Dance when it first opened 5 years ago (age 13). She has since been on the competitive company (BCDC) and the concert company (Ballet Ensemble) here at BC Dance. Katie has been teaching dance for 2 years, and loves helping her students achieve their goals. She looks forward to working with your dancers for years to come.
Cassidy Zuna
Parsons Dance
Taylor Shultz
Synergy Dance Alliance
Krista Barker
AMP Dance Competition
Madison Puffenbarger
Chapman University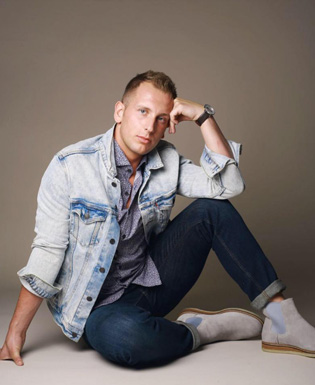 Alfredo Fragoso-Gram
Co-Owner and Finance
Read More
For many years I heard my husband speaking about his vision of teaching kids to learn and enjoy dance the way he did, no matter their skill level. Cory has a true gift for teaching, and I believed he could create something inspiring given the opportunity.

I am in awe of what Cory is able to inspire in the kids, and even more so of the kids' commitment to learning to dance and to performing. Their hard work, the growth I see them achieve as artists and people, and the amazing performances they put on every year makes me even more committed to Cory's vision.
I am in awe of what Cory is able to inspire in the kids, and even more so of the kids' commitment to learning to dance and to performing

Alfredo Fragoso-Gram
Marisa Guitierrez
Officer Manager
Read More
Marisa Gutierrez is the Office Manager at BC Dance. Marisa started working in management as she was pursuing a degree in microbiology. Since, she has been working in business management for 10 years. She has always appreciated fine arts, growing up with the love for music and playing guitar, leading her to find a home here at BC Dance in August 2014. Marisa was born and raised in Tucson, Arizona and played softball for 13 years.  Some of her hobbies include playing guitar, training and running marathons, hiking and spending time with family. Please stop by the office and meet Marisa when you have the chance, she is very excited to welcome your family to BC Dance.
Kassandra Alvarez
Client Coordinator
Read More
Kassandra was born and raised in Tucson, Arizona, where she graduated high school. At the age of five she discovered her love for competitive cheerleading and began her training at Tucson Cheer Academy. She always had the dreamed to one-day compete at the Cheerleading Worlds in Orlando, Florida. Commonly known as the olympics in Allstar cheerleading. To fulfill this dream she commuted to Scottsdale, AZ three days a week to compete with her team RAGE at Desert Storm Elite. During the three years she cheered with DSE, she was apart of a team that had numerous national titles under their belt, won two full paid bids to worlds, and placed seventh out of ninetynine teams at the Cheerleading worlds.
Kassandra's specialty is in elite tumbling and stunting/partner. She loves teaching kids how to tumble and reach their goals, and can spot levels 1-4. Practice really does make perfect in her eyes and like great teachers she believes repetition is the key to success. She looks forward to working with your dancers for years to come.
Policies and
Procedures
Be sure to read our student and parent guidelines for attire, classroom etiquette, missed classes, and class cancellation.